The manual method of cleaning with IPAX products, can benefit any type of flooring
To build advantage in competition the companies have to optimize all the processes including cleaning ones. Given the current situation, only the companies bringing efficiency enhancement into focus will survive and succeed.
Principle of process organization
Manual cleaning the floors is divided into maintenance and overall cleaning. For maintenance cleaning, a two-bucket system is used, when the process solution is diluted in one bucket, it is applied to a mop or cloth from this bucket, the floor is cleaned, then the mop or cloth is rinsed in a second bucket of water. For overall cleaning the higher concentrations of the process solution shall be used. The two-bucket system is also used, however the process solution is applied on the surface, left on it for some time and spread by brushes. Then the solution is collected with the mop or cloth, which rinsed in the clean water bucket.
Advantages provided by our solutions
— Cost saving up to 40%
— Enhanced cleaning quality
— Lower risks of equipment deterioration
— Simplified procurement and storage
— Environmental friendliness and safety for the human health
What is important for a cleaning process effectiveness?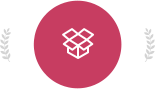 Consistently high quality of cleaning
IPAX manufactures high quality products which are used in process solutions working in water of any hardness and temperature. When organizing the process, we select the most optimal solution, taking into account the specifics of the site and conditions.

Cost savings
IPAX products are highly concentrated with the content in the process solutions from 0.5% to 2% depending on the cleaning method.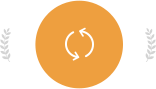 Safe for flooring
Our products do not contain free alkali, acids, or solvents. The products are safe even for the most sensitive surfaces, at the same time, their washing performance is compatible with the alkaline analogues.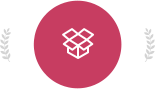 Decrease in dependence on the human factor and equipment
IPAX selects the chemical solution and method of process organization so as to neutralize possible shortcomings of the site conditions.

Environmental friendliness and safety for human health
Our products work on the principle of competition for the right to occupy the surface and do not require introduction of caustic or hazardous components into the formulation. Uniclean series products are certified for compliance with Green Seal gs-34 & gs-37 ecological standards.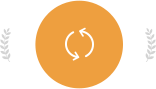 Easy buy and store
IPAX multipurpose solutions allow reducing the range by 80%, simplifying procurement and reducing free balances.